I've been too lazy to blog recently so to all the hungry
wolves
readers out there, here's a quick update...
Then on Thurs evening, after dealing with
E
.
Coli
,
Stephylococcus Aureus
, and other types of mold and bacteria, my friends and I decided to have a drink at this new place nearby our uni that opened a few weeks ago
(i actually can't remember the name... New Haven or something. haha..)

. The cafe's really cool. They have this concept of allowing customers to scribble all over their tables, walls, windows, bamboo decorations, etc etc.... everything is scribble-able! Lol... I even took home some of the pebbles i scribbled on ;) Plus, there's all sorts of magazines, manga and games available. We hung out til' almost 7, playing Uno-Stacko and scribbling everywhere. I was feeling naughty that day so this warlord planned and schemed for the downfall of Azuin-who wanted to kena-kan everyone at first. And it worked too! Twice!
*grins*
hahah... YW kept complaining that he too was being a victim caught in the middle of our plans. Ahahaha... he should be grateful enough that we didn't turn our plans on him... ;)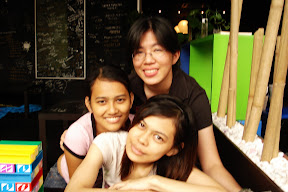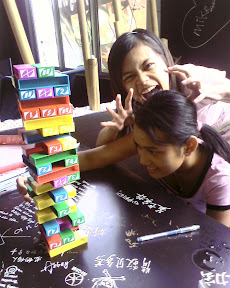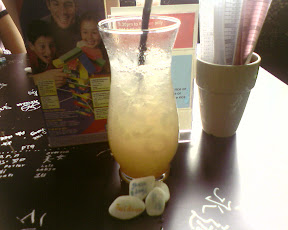 And finally, on friday, LB, YW, BP and I went bowling in Times Square. Anddd i managed to strike quite a few times! haha... Ego is a lil' inflated now thanks to the guys ;)

ps. And oh, did i mention that grace is already down in KL? :)

-gL-